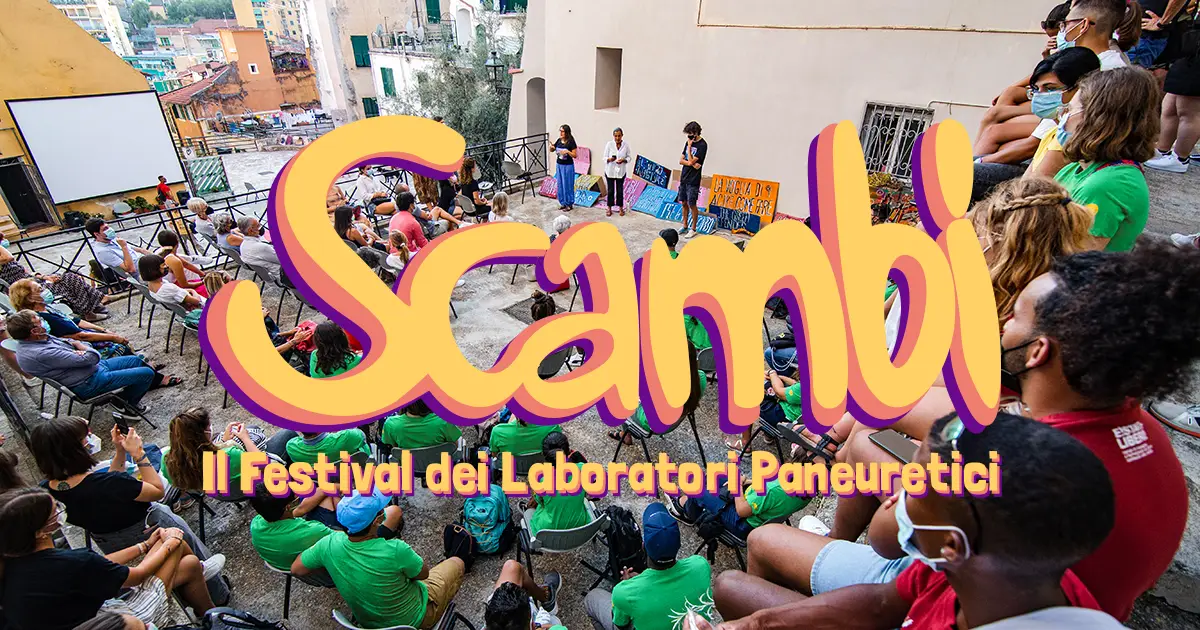 I conceived and co-founded Scambi, The Festival of Paneurethic Labs. I organize it with a staff of under-25 volunteers. The festival takes place during the last week of August in La Pigna, Sanremo, Italy.
The festival was born from our urge to fight the intolerance towards anything or anyone different. While our planet is getting hotter and drier every day, relationships of the people living on it are getting colder and more feeble.
Our purpose is to overcome this tendency by bringing together the most different guests and public.